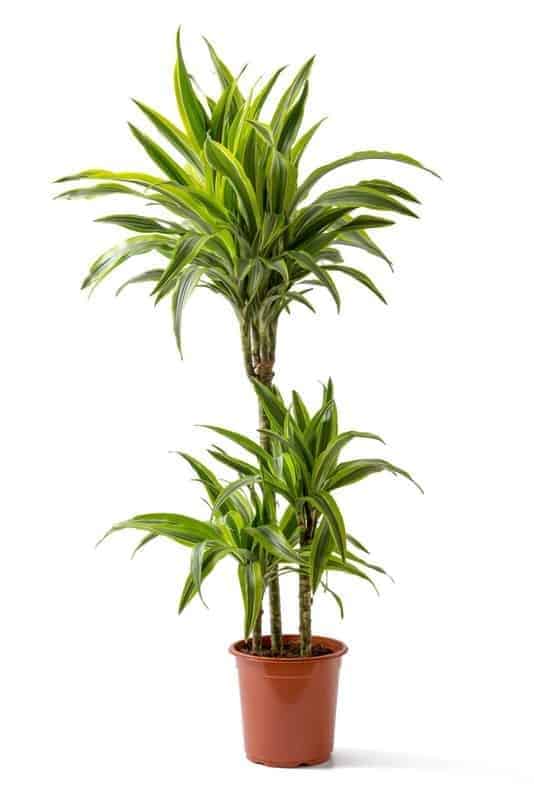 I love Dracaenas as they are so easy to grow and are very durable! In fact, I had a beautiful Dracaena in college and that stood up to a lot of abuse and still grew well!
Light: Low light or indirect sunlight.
Watering: Easy to overwater, so allow to fully dry out between waterings. Drooping or yellow leaves indicate overwatering.
Other Considerations: This plant can be toxic to cats or dogs if eaten, so much sure you keep it away from Rover and Fluffy!