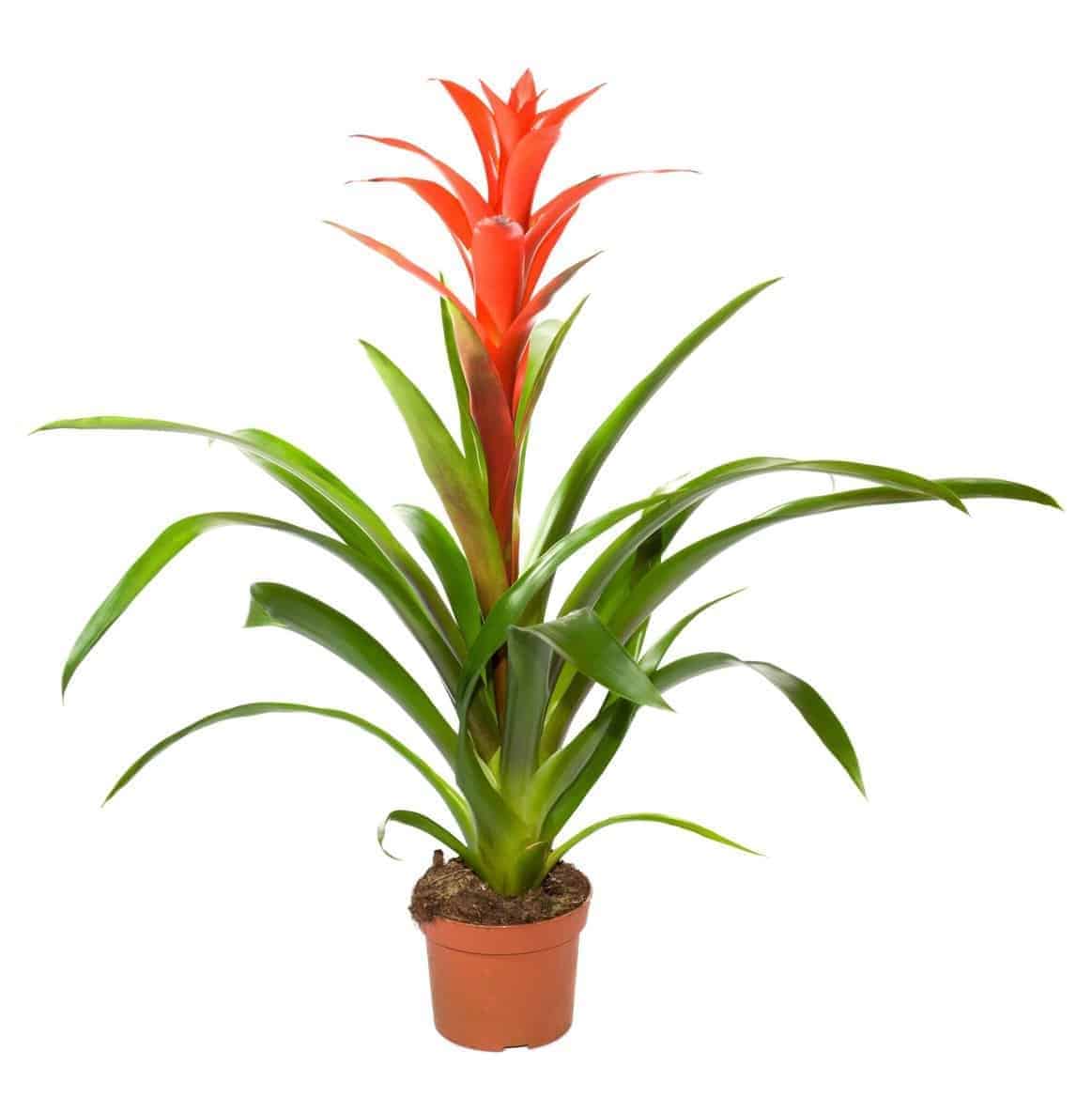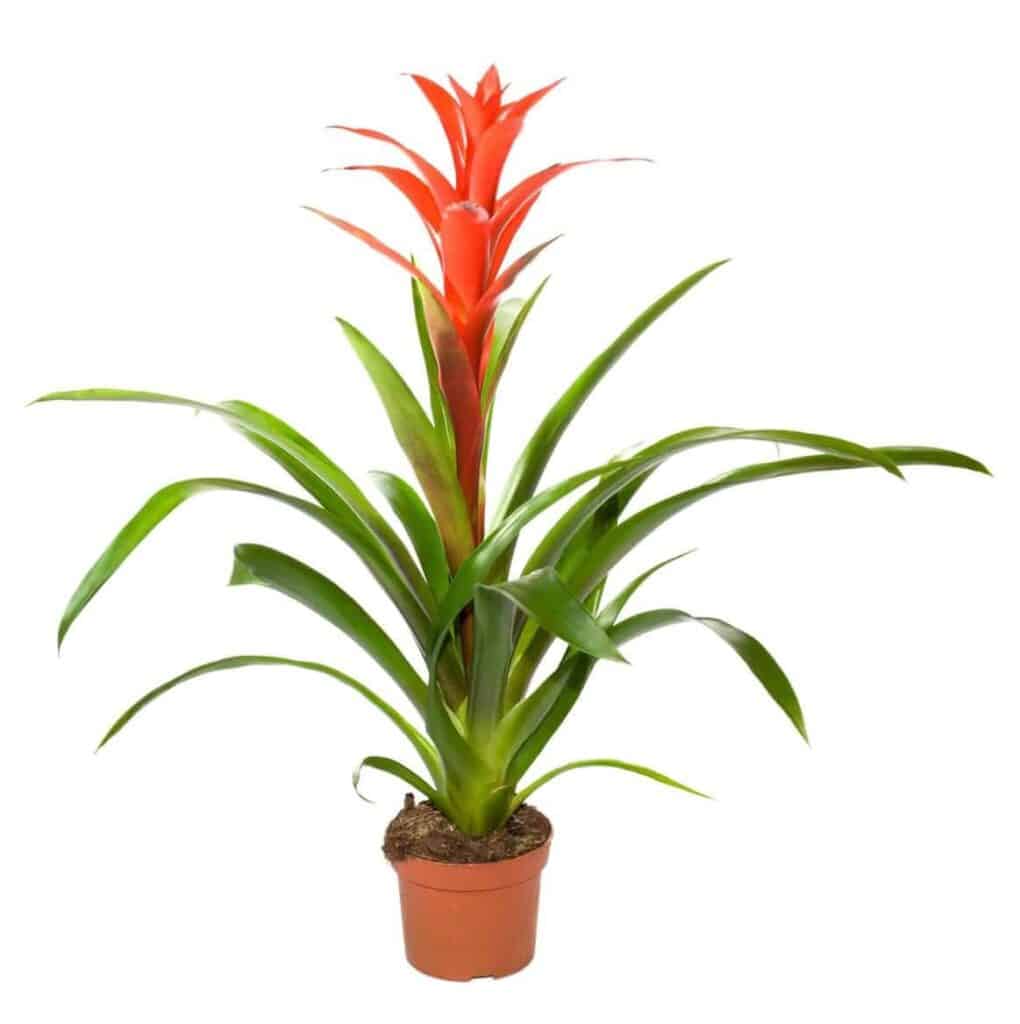 Bromeliads are little tropical wonders that are perfect for growing in an office with only artificial light. They come in a variety of different colors to brighten up your office space or living room.
Light: Grows well under artificial light, such as a windowless office.
Watering: Water thoroughly every 2-3 weeks and allow to dry out completely.
Other Considerations: Bromeliads are grown in moss or bark, not soil. They do not like sitting in water, so make sure that any excess water drains out easily.