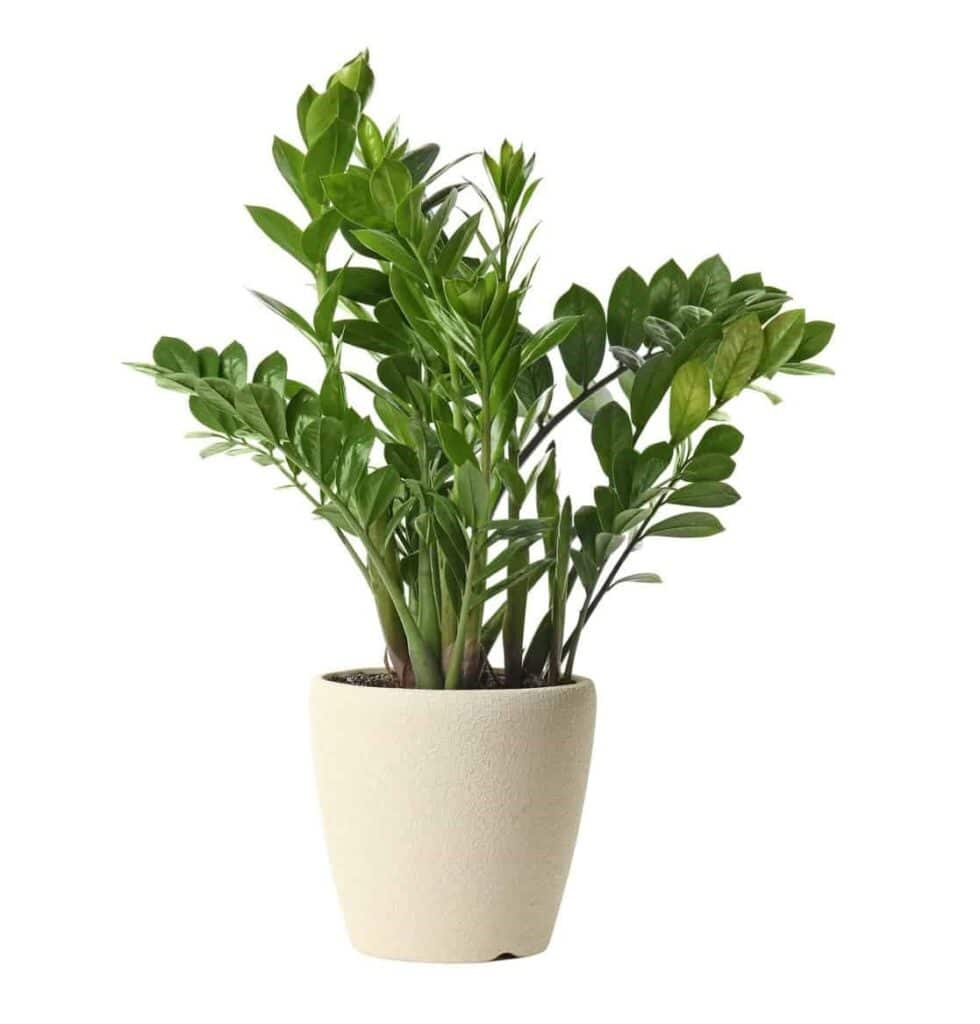 The ZZ Plant (or Zamioculcas Zamiifolia… but that's a bit of a mouthful!) is a great low light and low maintenance house plant. The gorgeous green, shiny leaves brighten up any space.
Light: Low light. Will grow quicker with indirect sunlight.
Watering: Water at most once every 2-3 weeks. Easy to overwater, so allow to fully dry out between waterings.
Other Considerations: This plant does well in dry air, so it's perfect for offices that have ait conditioning that dries out the air!