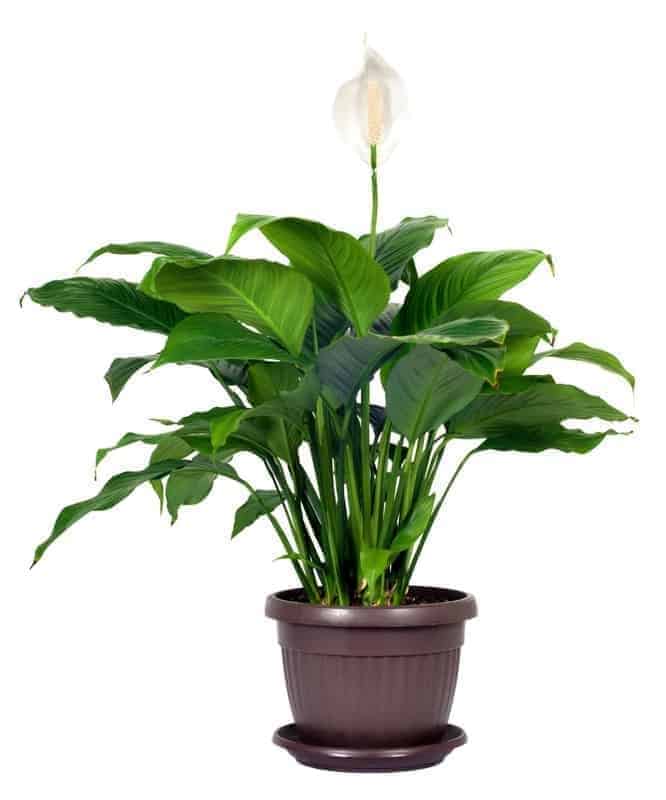 Peace Lilies are such a low maintenance plant and exceptionally durable! If you forget to water them, the leaves will start to droop and remind you. Once you've given them a bit of water, the leaves spring back into shape again!
Light: Low light, although they will flower more with some natural light
Watering: Water weekly or when leaves start to droop.
Other Considerations: This is yet ANOTHER great air filtering plant, so it's perfect for an office or desk. Peace Lilies are toxic to cats and dogs.